Water/Sewer
Precision Water & Sewer Line Installation Across the Greater Baltimore Area.
Trustworthy Installation & Excavation for Both Residential & Commercial Customers
Donald Excavating is a licensed On-Site Utility Contractor in Baltimore City and Baltimore, Carroll, Harford & Howard Counties. Our comprehensive water & sewer line services are executed with professional best practices, ensuring each project is completed on time and within the pre-planned budget. Our company handles all of the site prep work for laying your water & sewer utilities, uncovering and troubleshooting problems with existing pipelines, and helping your property gain access to essential municipal systems. When your project calls for experienced water & sewer line work, contact the professionals at Donald Excavating.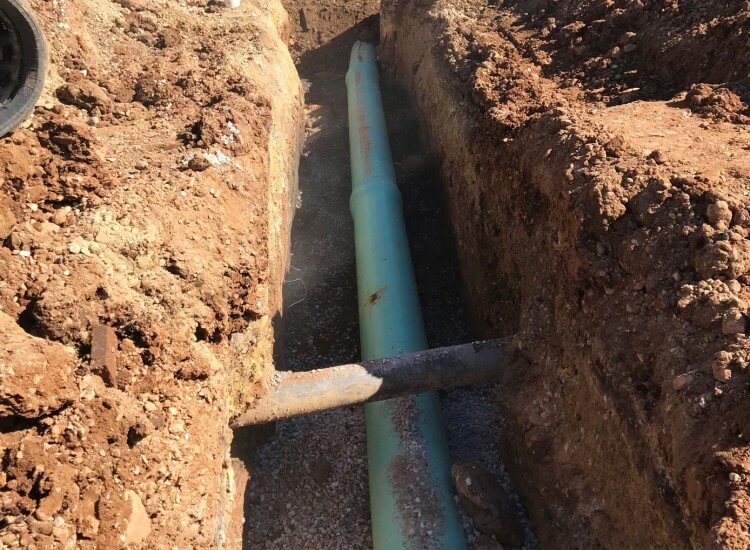 Services Include
Installation & repair of water & sewer lines.
Installation of water valves & vaults
Service upgrades
Hydrostatic & chlorination testing required for inspections
Installation of grease traps